POTENTIAL THREAT SF
San Francisco Bay Area thrash bands have long been known for their in-your-face approach to music, and Potential Threat SF is no stranger to that tradition. Originally formed as a five-piece in 1986, P.T.S.F. has shared the stage with many of the world's top thrash acts such as Testament, Slayer, Cro-Mags, Nuclear Assault, Death Angel, the list goes on...
---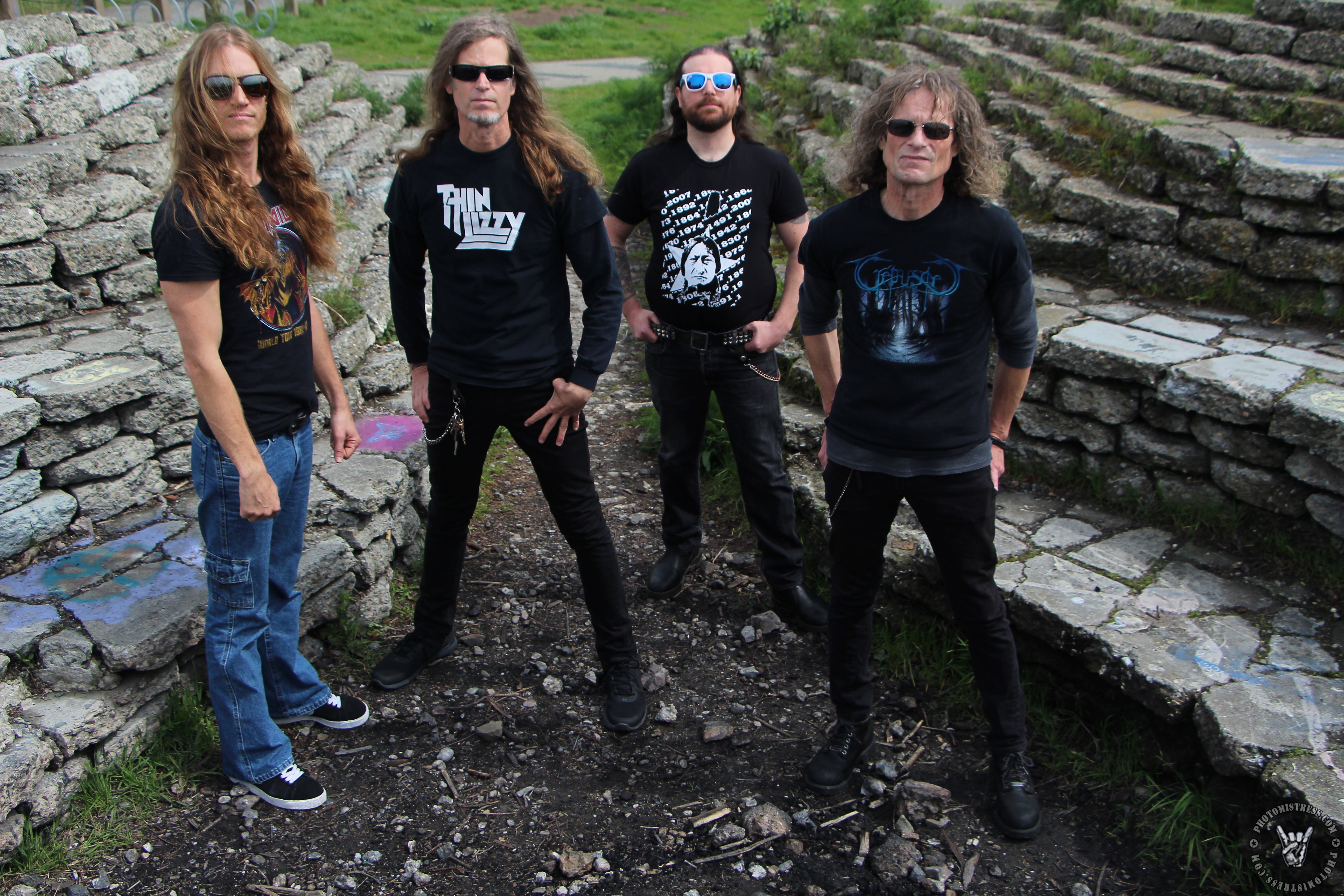 Potential Threat SF has plenty of music (and videos! and merch!) available. Now playing on Spotify, Apple Music, Google Play, Amazon, Last.FM, YouTube -- P.T.S.F. is available for your listening pleasure wherever (loud) music is found.
Looking for the CD Digipak (physical items!) of the latest album "Threat to Society"? Check out our Bandcamp!

Follow @ptsf666
---
P.T.S.F. LIVE
Potential Threat SF's hard working, no-holds-barred attitude carries over to their intense live shows. Every ounce of grit and determination goes into their sets, framed by a simple mentality: that it is just as easy for a band to get the audience involved, engaged, and excited at a show, as it is to get pissed off and push an audience away. A band working as a unit on stage that's enjoying themselves and can show it regardless of how long they've been playing or how many people are in the attendance will always be able to bring a crushing live performance--and that's exactly what P.T.S.F delivers.
UPCOMING/RECENT EVENTS
| | | |
| --- | --- | --- |
| DATE | LOCATION | MORE INFO |
| 09/13/2019 | Sunnyvale, CA | Evolution Nightclub |
| 08/10/2019 | San Francisco, CA | Slim's |
---
LISTEN TO P.T.S.F.
A select section of Potential Threat SF's music can be streamed freely below. For more music, please check the Merch section for where the rest of the P.T.S.F. catalog can be found.
---
---
MUSIC, MERCH, AND MORE
Potential Threat SF's music is available via CD/MP3/streaming from a wide variety of platforms, including Spotify, Apple Music, Google Play, Amazon, Last.FM, YouTube--and many others!
Merch and physical copies of Potential Threat S.F.'s albums are available on Bandcamp:


---
Other Platforms
---
---
BIOS
Mike Noble
Lead Vocals / Guitar
Daniel Sheridan
Guitar / Backing Vocals
Damien Sisson
Bass
(also of Death Angel)
Kenny Noble
Drums / Backing Vocals
CONTACT P.T.S.F.
FOR BOOKING AND OTHER INQUIRIES: